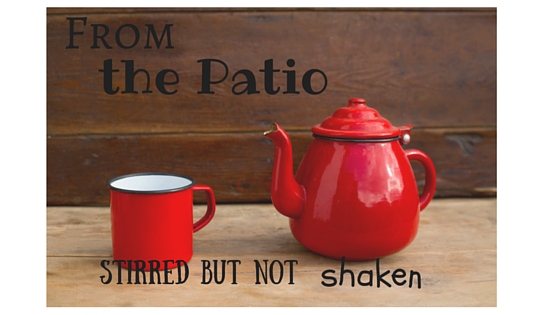 Come On Over!…. pull up a chaise lounge, prop up those tired feet and rest your weary soul. This Patio offers sanctuary for the pursued, and a place to hide when you need to get your emotional explosive self, together. The only thing in a rage on this Patio are those little devil hummingbirds buzzing around pushing each other away from the feeder.
This is the place to be if you're struggling with getting your emotions under control and want to see how you can react with tact! Enlightening and zany blog posts are shared by myself and other guest's who are on a journey of becoming stirred but not shaken by tough situations and the hurtful actions of others.
The only other place I've found that offers me time to get it together is, a nice hot soak in the bathtub! Hmmm now there's an idea…we'll just move that tub outdoors!
I hope you'll join me… On the Patio!
Julie